Chevy Hybrid or High Gas Mileage Vehicles

---
Mike Reed Chevrolet is your area Chevy dealer and the place to find fuel-efficient cars, trucks, and SUVs. As gas prices climb, you need to find a new car or crossover that gives you the most value for your miles. Let our team introduce you to some fuel-efficient options in Hinesville, GA.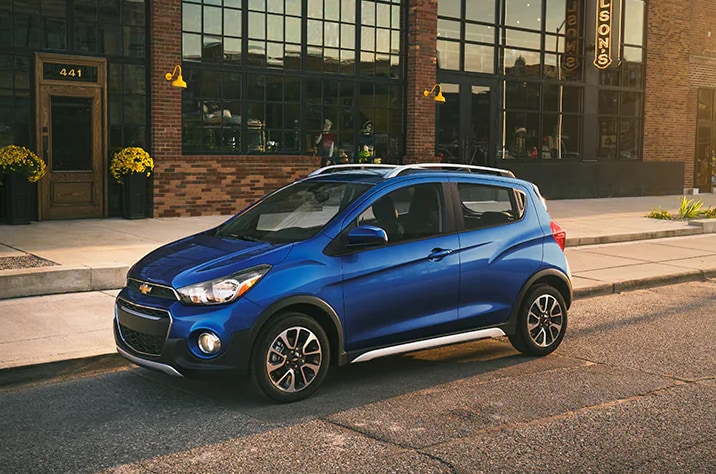 Spark: 30 MPG City/38 Highway
The Spark is the ideal car to navigate areas where the streets are narrow and parking spaces are tight. Despite its petite size, Spark has 27.2 cubic feet of maximum storage space.
 
Malibu: 29 MPG City/36 Highway
Malibu's sticker price makes greater fuel efficiency affordable for everyone. With a combined mileage rating of 32 mpg and a 15.8-gallon gas tank, Malibu will take you over 500 miles between fill-ups.
 
Trailblazer: 29 MPG City/33 Highway
With this subcompact crossover, economical doesn't mean underpowered. Chevy's 155 horsepower 1.3-liter ECOTEC turbo engine is standard on Trailblazer.
 
Equinox: 26 MPG City/31 City
All-wheel drive is standard on every Equinox model. Every Equinox is E15 fuel capable. A mixture of gasoline and 15% ethanol, E15 helps an engine run more efficiently, generate more power, and potentially last longer.
Full-Size Diesel Trucks And SUVs
Sometimes, a family or business needs a full-size pickup or SUV. So that everyone can drive the vehicle they need without going broke at the pump, Chevy makes Duramax Diesel engines available in its full-size trucks.
Duramax diesel burns fuel more efficiently than gas engines to deliver better fuel economy.
Silverado: 23 MPG City/31 Highway
Equipped with the 3.0L I-6 Turbo-Diesel, Silverado puts out 277 horsepower. All that power and 460 pound-feet of torque add up to a 13,200-pound towing capacity.
Tahoe: 21 MPG City/28 Highway
The available 3.0L Turbo-Diesel carries the Tahoe 627 miles on a full tank. That makes the diesel Tahoe the most fuel-efficient full-size SUV available.
Suburban: 21 MPG City/27 Highway
Suburban is the only large sport utility vehicle offering a 3.0L Turbo-Diesel. Mating your Duramax engine to a ten-speed transmission delivers maximum fuel economy.
How Can We Help?
* Indicates a required field